CHATBOT,
CUSTOMER SERVICE 24/7

chatbot - YOUR VIRTUAL helper
Chatbot is a type of system that was created with customers in mind. It is most often used on corporate websites and in social messaging to provide the fastest possible customer service. 
Chatbot can process natural language, thanks to which it assigns customer inquiries to the appropriate response category. It does so based on key phrases used or context. Its task is to provide comprehensive answers to the user's question, without need to involve company's employee in the conversation.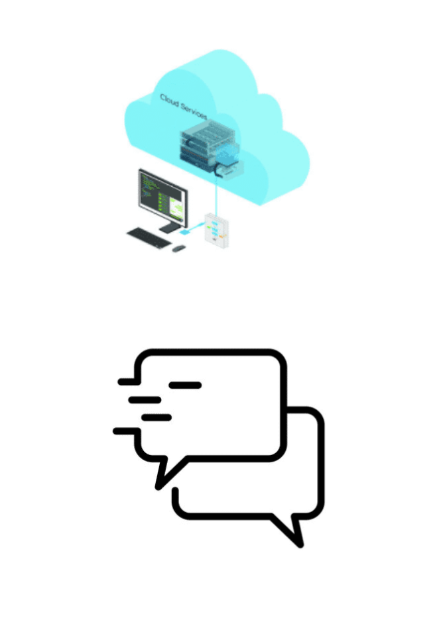 Chatbot works based on the collected knowledge base. We build such base together with the client in the implementation process. The larger the knowledge base, the more accurate the chatbot is. And customer service will be more professional and personalized.
The next step in implemention of a chatbot is to prepare links to keywords, e.g. by building a tree of connections. If the chatbot asks additional questions, it finds the answer most similar to the question asked by the client.

PREPARE A CHATBOT ACTION PLAN
Chatbot works based on a detailed prepared scenario. It can be managed and adapted to industry trends. In the central chatbot management panel, you can add answers to questions that the bot can't answer. As part of customer service, you can also define the steps that chatbot will perform to guide the customer through the website or the purchasing process.

WHAT will the CHATBOT HELP with?
It solves problems when a customer makes purchases in online store 
It reminds you of unrealized orders 
It guides the customer through all stages of the order 
It checks if the product is in stock 
It notifies subscribers about current promotions 
It adapts the product / service and personalizes the message to a specific customer 
It recommends a suitable product based on the information collected during the conversation 
It provides information about the stage of order fulfillment 
It sends you a link with an invitation to organize an event 
It confirms the reservation of a table in a restaurant or a hotel room

It will answer the FAQ

It will give a telephone number to the department or decision-maker

WHAT DOES YOUR CUSTOMER GAIN BY USING CHATBOT?
Quick answer to frequently asked questions 
Possibility to submit inquiries 24/7 
No queues to connect 
No stress when talking 
As a subscriber, he gets faster information about promotional offers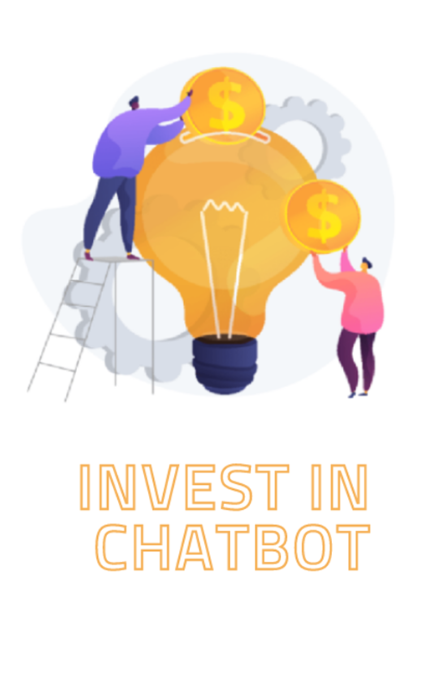 MORE GYMS, HOTELS AND MICRO ENTERPRISES INVEST IN CHATBOTs
It is important to design the chatbot to also handle exceptions. It is an instruction of steps that a bot must take if a situation arises for which it hasn't been programmed. In this case, customer service is carried out according to several possible scenarios.

WHAT CAN A CHATBOT DO TO HANDLE EXCEPTIONS?
Forward the inquiry to the manager or specialist 
Provide a phone number for the decision-maker 
Refer to the website or offer

YOUR CUSTOMER WILL RECEIVE A QUICK ANSWER
Chatbot won't leave your question without an answer. If the repertoire of answers it doesn't find an appropriate form to the client's inquiry, it will forward the inquiry to a sales representative or other dedicated employee. In this way, chatbot maintains the continuity of customer service.

CHATBOT USES A PROFESSIONAL QUESTION LIST
In the process of preparing a chatbot, it is necessary to prepare a comprehensive list of questions and answers that employees have struggled within their daily work so far. Customer service is then professional and comprehensive.
Remember! Chatbot works 24/7 to handle requests. Show everyone that your business grows in line with the changing needs of your customers.
We invite you to cooperation
Do you have any questions? Do you need more information? 
 Go to the contact form and send us a message. 
 We will answer as soon as possible
Adres:
Diamante Plaza Krakow
Jana Dekerta 24
 30-703 Kraków