AUTOMATION SOLUTIONS IN THE COMPANY -
RPA AND AI



Artificial Intelligence is not RPA
We have written about RPA more than once. But as it is becoming an increasingly used service, we cannot help but return to the subject. Especially, because of misconceptions about it present among many people. And confusion RPA solution with Artificial Intelligence.
A ROBOT IN THE RPA SOLUTION ISN'T A PHYSICAL MACHINE, BUT A PROGRAM
As we mentioned in Robotic Process Automation, we program robots - computer software designed to perform repetitive tasks. However, these are not machines (industrial / production robots) that control processes in factories or robots that we have seen in many films.

RPA is a different solution. It is based on precisely described rules that are programmed to perform repetitive and schematic processes - many times boring and monotonous.
RPA AUTOMATES ONLY REPETITIVE PROCESSES
The robot processes the same activities repeatedly - logging in, entering data into Excel, checking the correctness of documents, verifying taxpayers, etc. It will perform the task until it receives an instruction to stop or if it encounters an error. It is based on a script - a prepared operating scenario, which has been subjected to analysis and designed individually for the process taking place in the company.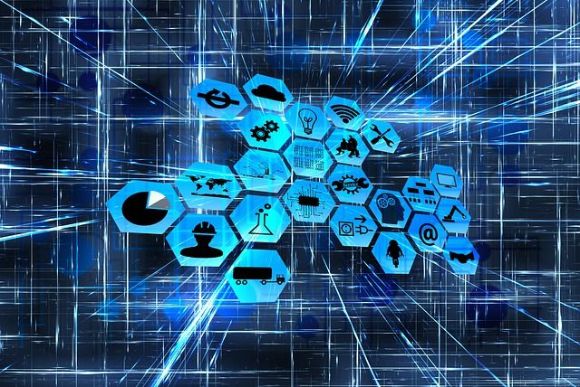 Artificial Intelligence is often mentioned alongside RPA in business environment. But AI shouldn't be confused with the automation of business processes. RPA is a service aimed at repetitive processes. It is used to perform specific predefined actions.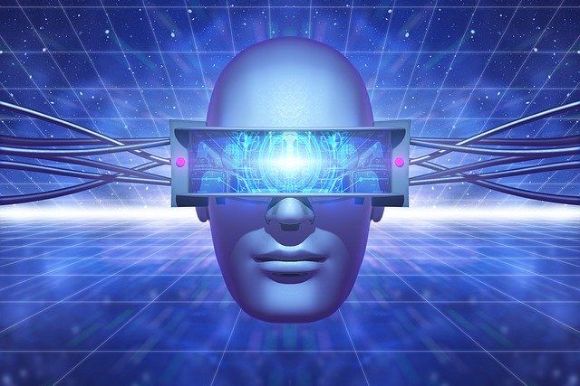 Artificial Intelligence (AI) is focused on finding a more general solution to the problem given a specific algorithm and parameters. The solution improves on itself as it 'learns' from the data provided and can make independent decisions. Artificial Intelligence is not fixed, repetitive as RPA. The AI solution can adapt to the environment quickly and make decisions not limited to predefined scenarios.

The difference between services is in action and decision-making. RPA is an action-oriented technology, and Artificial Intelligence is a decision-oriented technology. The robot can only perform the programmed actions.

What tasks could AI be useful for in your company?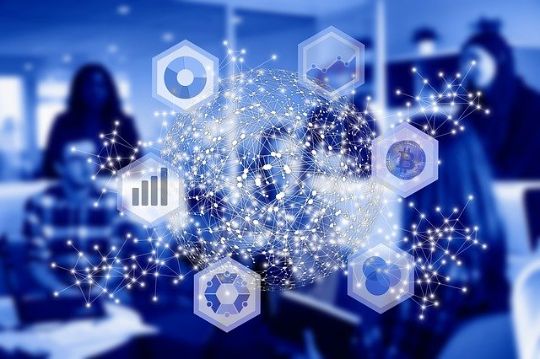 AI TECHNOLOGY IS IMPROVED BY MACHINE LEARNING
The system not only recognizes data anymore. Expert systems and neural networks also learn to make independent decisions based on detailed analyzes. Remember that many systems are trying to mimic and match artificial intelligence. Likewise, they are based on neural networks.
SUMMARIZING
RPA and AI are solutions belonging to the field of Digital Transformation. However, they differ in the breadth of applications. RPA can save a person from boring and  monotonous tasks performed on a computer. Artificial Intelligence can help when the tasks are not as clearly defined, need more judgment and can also offer a great support in research, forecasts and expert opinions.

The combination of both technologies is commonly referred to as Intelligent Process Automation (IPA). AI mechanisms are incorporated into the robot. The intelligent robot takes over functions previously performed only by humans - interpreting, recognizing patterns in data or making simple decisions. A more complex artificial intelligence solution can even guide a drone to return home or make a car warn the driver about obstacles on the road.

More articles on business process automation soon.
Do you have any questions? Do you need more information? 
Go to the contact form and send us a message.
We will answer as soon as possible.
ADdresS:
Diamante Plaza Krakow
Jana Dekerta 24
 30-703 Kraków