Digital transformation
 in Project Management
WHAT DOES DIGITization OF ONLINE BUSINESS MEAN?
Digital transformation has taken place thanks to the development and specialized digital tools. Especially through the automation of activities and ongoing monitoring, which have a positive impact on all aspects of the company's business. Changes are made in production techniques, in methods of preparing and implementing company strategies and customer service. Process automation has started to play an increasingly important role.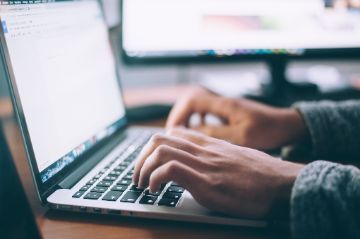 COMMUNICATION IS NOT LIMITED TO DIRECT MEETINGS 
Communication tools have been expanded and supplemented with chat rooms, slack and skype messengers, that have created virtual space. In the network space that the interaction occurs spontaneously, in real-time. Therefore, employees can communicate much faster, remaining at a considerable distance from each other. Digitization is moving towards asynchronous communication. For example, each of the employees working on the project can access and edit the editable document in real-time. Even several times.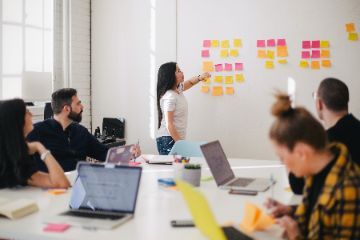 COMPANIES OPTIMIZE PROJECT MANAGEMENT 
There has been a period of an independent, self-organizing team that works together on prepared projects. Traditional managers have been replaced by coordinators/scrum masters who observe the introduced changes and express their approval. He performs tasks that are compatible with his competency and which he can coordinate even from a distance. The project management process consists of assigning tasks, controlling them and evaluating the results obtained.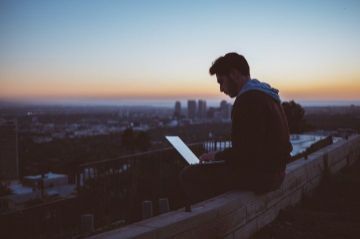 EMPLOYEES CAN WORK FROM DIFFERENT PLACES
Work on project preparation and management has been decentralized. Digitization has given companies ample opportunities. Employees gained access to digital tools, among which videoconferences and cloud platforms are very popular. Interestingly, digitization has also changed the functioning of companies that are divided into several companies and use solutions of a distribution strategy. Employees of various companies are involved in working on individual projects, which increases their creativity. Therefore, distances, time zones or the size of the enterprise don't count.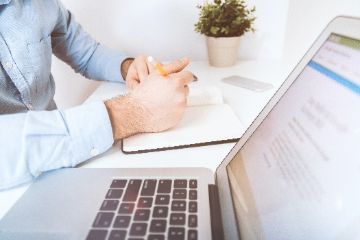 MANAGERS WORK  is based on ACHIEVING RESULTS
Automation of repetitive activities allowed for the introduction of division of duties. High efficiency, much faster speed and repeatability of activities are the advantages of digital transformation. Managers don't need to monitor team efforts. Thanks to the use of monitoring, agile methodologies and determination of value coefficients, they can control the effects of individual or team activities and introduce any corrections. Most importantly, digitization has moved them away from tedious process work, which has been replaced by automation and robotization. It allowed employees to devote more attention to achieving the goals set.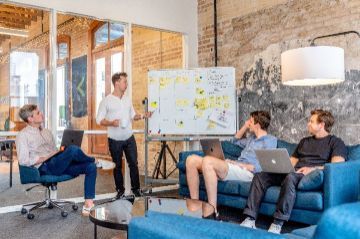 business decisions based on forecasts
Before the management board makes any decisions, specialists analyze potential profits and assess the risk of possible delays. Teamwork is controlled and summarized quantitatively - based on previously prepared numerical guidelines. The conducted analyzes are also useful for employees (so not only the management staff generates profits). Project coordinators use artificial intelligence solutions. They focus on key phrases, performance indicators and actions suggested by the system. They can observe changes, make corrections and carry out tasks in accordance with the digital strategy.
At the same time, artificial intelligence and business intelligence are integrated with the software. Project managers can, therefore, use data in a new and creative way. Earlies they have always focused on key performance indicators. But digital transformation has significantly increased the reliance on project management figures. 

Do you have any questions?  Do you need more information? 
Go to the contact form and send us a message. 
We will answer as soon as possible.

ADdresS:
Diamante Plaza Krakow
Jana Dekerta 24
 30-703 Kraków