thoughtful 
digital transformation
ON THE ROAD TO DIGITAL
BUSINESS TRANSFORMATION
Digital transformation transforms the company not only in terms of technology but also organizational and strategic. It isn't a revolution, but an evolution. Sometimes, a few months is enough to adapt the company to the latest solutions, which will be improved along with the development. All in line with the preview of a constantly developing organization.

Digital transformation means the implementation of modern technologies. Thanks to digital solutions tailored to your business, you will gain better efficiency and competitiveness. A properly trained team to use new tools is the key to success.
Processes are gradually adapted to allow for a quick and efficient response to current operations and unexpected situations. Enterprises are moving from unsupported solutions to processes based on the use of modern technological solutions.
In all of this, the most important thing is strategy! We will help you develop and implement it.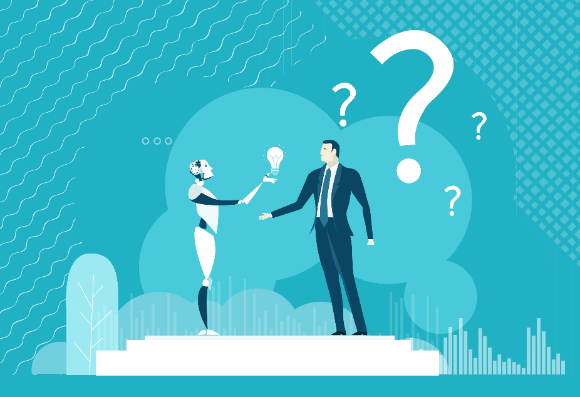 DIGITAL TRANSFORMATION IS A Connection OF TECHNOLOGY AND HUMAN SKILLS.
It combines software, automation and communication, translating into a new quality of organizational culture. It consists of the following activities:


Optimizing customer service.
Introduction of unified communication methods in the company.
Comprehensive introduction of new digital systems.
Why COMPANIES UNDERGO A DIGITAL TRANSFORMATION?
Digital transformation is transforming the way a company operates to meet customer needs. Especially thanks to the flexible, agile and fast handling that ensures business continuity. It is especially visible in processes that are carried out in real-time.

Digital transformation is not a one-time implementation, but the adoption of a strategy to develop your business. It is based on a detailed analysis of the ongoing processes, planning a digital strategy and introducing changes in the structure of the company's operations in stages. Particularly important is the broadly understood process analysis, which is presented in the form of a map and indicates all possible exceptions in the process implementation.
Thanks to digital transformation, customers gain satisfaction and satisfaction from the services provided 24/7, which significantly increases the company's efficiency.
MAIN BENEFITS FROM CONDUCTING A DIGITAL TRANSFORMATION
DIGITAL TRANSFORMATION - FASTER, more EFFECTIVE, SmarTER.

43% of enterprises realise digital transformation as part of a long-term strategy.
29% of companies appoint selected employees as leaders of the introduced changes.
14% of companies carry out digital transformation spontaneously.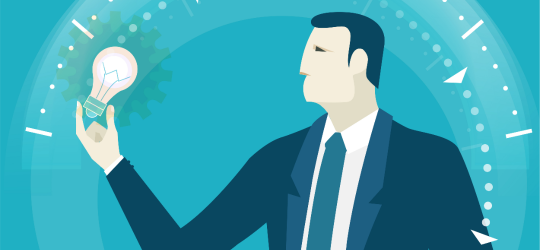 There is no doubt that the best option is option 1 - carrying out digital transformation as part of a business strategy that can be refined and improved at every step.

Digital transformation should proceed according to a predetermined plan. Technologies and cooperation between employees and the management board are used for this. The results are visible quite quickly, but it is the hard work of the entire team that determines the success. Especially over the years.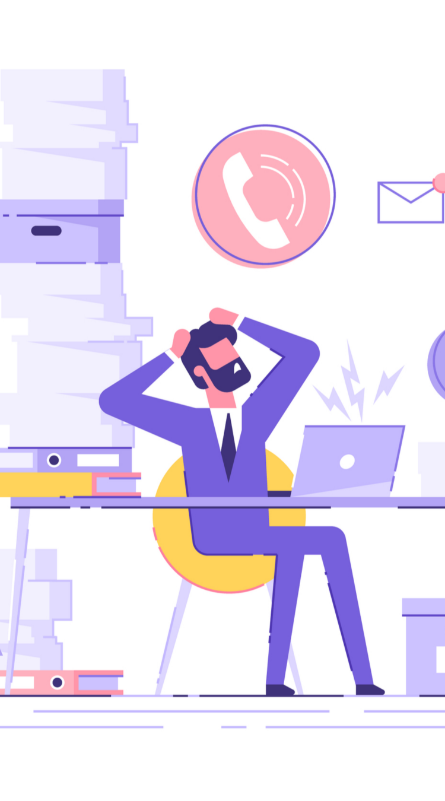 common ERRORS DURING DIGITAL TRANSFORMATION
Employees' fear of the possibility of losing their jobs, misunderstanding of the automation of processes and the non-involvement of management in the implementation of processes - there are just a few reasons when the digital transformation ends in a fiasco.
Remember - for the digital transformation to be successful, you need to involve the entire team in the process of designing and implementation of digital business strategy.

EXPERTS SAY, THE DIGITAL TRANSFORMATION IS PERFORMED WROng
In 2018, 70 percent of prepared digital programs have been lost. The estimated budget was USD 1.3 trillion, of which as much as USD 900 million was lost due to wrong decisions.
WHY DOES DIGITAL TRANSFORMATION END in FIASCO?
Unclear a business strategy, not adapted to digital realities.

An inadequately communicated digital transformation strategy

Selecting processes for automation that don't bring profits or increase efficiency in the company.


Failure to designate people responsible for the stages of the process.

Lack of digital competencies among employees.

Discontinuation of the further implementation of the digital transformation process in the initial phase.

Postponing the moment of digitization.

Mimicking other businesses rather than focusing on setting out your digital strategy.
OUR SUGGESTIONS - HOW to EFFECTIVELY IMPLEMENT THE DIGITAL STRATEGY?
Talk to employees about expected changes.

Get technical support when preparing a digital strategy.

Choose the technologies necessary to run the business efficiently.

Conduct training for employees to make them aware of the necessary changes in the organization.

Look for benefits over the long term, not immediate.

Constantly control performance indicators and optimize the ongoing processes.
Digital transformation isn't the future, but a reality. More and more companies are introducing digital technologies to facilitate and speed up everyday processes. You too can join this group and provide your company with flexible management and higher efficiency.
Do you need support or consultation?
Fill out the form or contact us: office@nightingale.consulting

Do you have any questions? Do you need more information?
Go to the contact form and send us a message.
We will answer as soon as possible.

ADDRESS:
Diamante Plaza Krakow
Jana Dekerta 24
30-703 Kraków